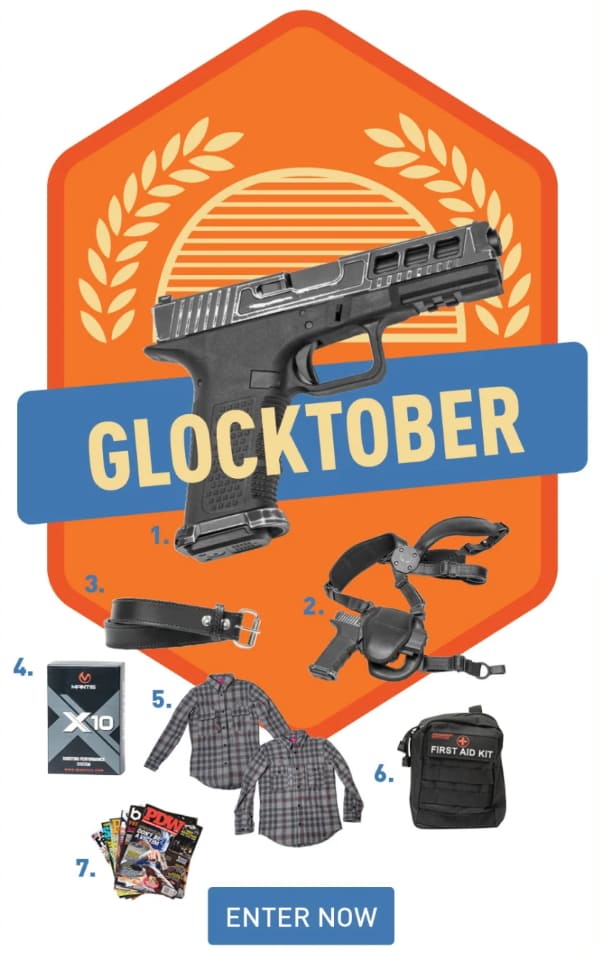 Enter to win a Custom Glock 17 Package Giveaway, valued at approx $1,600. Ends 10/31/19. 
Winner will receive:
A custom Glock 17 courtesy of AXIS Manufacturing.
-AXIS MFG MKI (Mark one) Slide
-Dirty Black Cerakote by Foster Kustomz
-Trijicon Sights
-Alphawolf fluted Barrel
-Timber Wolf Frame
-Includes a case and 2 magazines
Alien Gear Glock-17 Shoulder Holster (your choice of Shapeshift or Cloak)
Mantis X10 High Tech Shooting Performance System
Bigfoot Gun Belt
DTL Gear First Aid Kit with Tourniquet and chest seals and one-way valves.